Heroes & Horrors carries comics from the well known publishers and those of independent companies. You'll find collections of your favorite comics in trade paperbacks, as well manga and graphic novels at our store.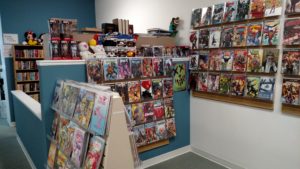 Comics
We have the most current comic issues. DC, Marvel, Darkhorse, Image, and IDW are the big sellers and you will find almost 25 Independent publishers' releases here at Heroes & Horrors. When a new comic book comes out, it will be available on Wednesday.
Our in-store back issues go back about one year. We will be happy to see if we can order back issues for you if we do not have them available.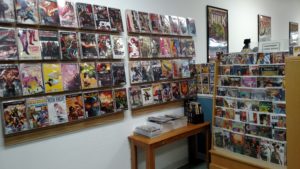 Subscriptions
You can subscribe to your favorite comics through the store.
We will put them on a "pull list" to hold your comics as they come out and we will call you when they arrive or you can simply stop by and check for them. Any new issues will generally be available on Wednesdays.
Manga, Graphic Novels and Trade Paperbacks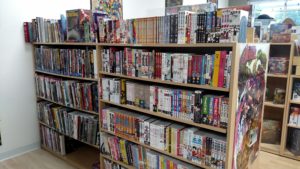 Parents – Be sure to check the maturity rating on comics, manga, and graphic novels. Thanks.