We sell a good selection of used sci-fi/fantasy books, manga, player manuals and trade paperbacks here at Heroes and Horrors.  We have books for children and adults on our shelves.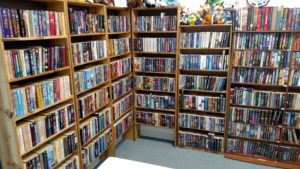 Paperback books are half of the cover price or a minimum of $2.00 whichever is greater. Hardbound fiction books are $5.00
We take used science fiction, fantasy, manga and related books in trade.   See the trade in policy page.